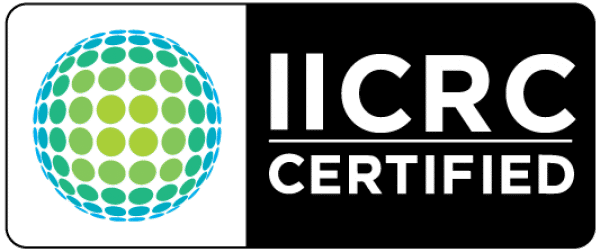 What is the IICRC?
The Institute of Inspection, Cleaning and Restoration Certification (IICRC) is recognized internationally as a knowledgeable industry voice and resource. It serves as an independent, nonprofit standard-setting and certification body, to set and promote high standards and ethics; and to advance communication and technical proficiency within the inspection, cleaning and restoration service industries.
What is the criteria to obtain IICRC Certification?
Certification is based upon successful completion of a class in which the curriculum follows industry standards for that category as well as achieving a passing grade on a standardized exam. Once certification is achieved, registrants must earn continuing education credits (CECs) to maintain their certification.

What is NORMI?
NORMI™ is the National Organization of Re-mediators and Mold Inspectors, is one of the fastest growing certifying agencies in the country and has been involved in providing high quality training for mold and indoor environmental professionals since 2004. NORMI™ is a cooperative group of Certified Mold and Construction Professionals who have successfully completed training and the certification process in their specific area of expertise.